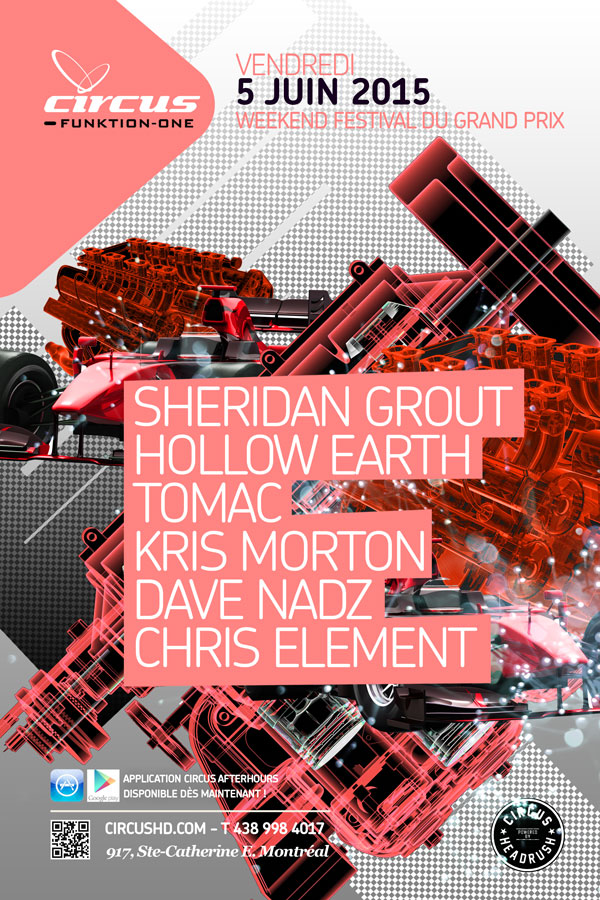 City
: Montreal
Venue
: Circus Afterhours
Time
: 2:00 AM
Main room :
SHERIDAN GROUT
HOLLOW EARTH
TOMAC
KRIS MORTON
DAVE NADZ
CHRIS ELEMENT
Tickets :
Pre sale: 15$ (Click on the BUY TICKETS! button)
Door price: 30$
For guest list (25$ guys/20$ girls), send a SMS to 438-998-4017
Students 15$ at the door all night (with valid student ID).
Girls 15$ at the door before 3am.